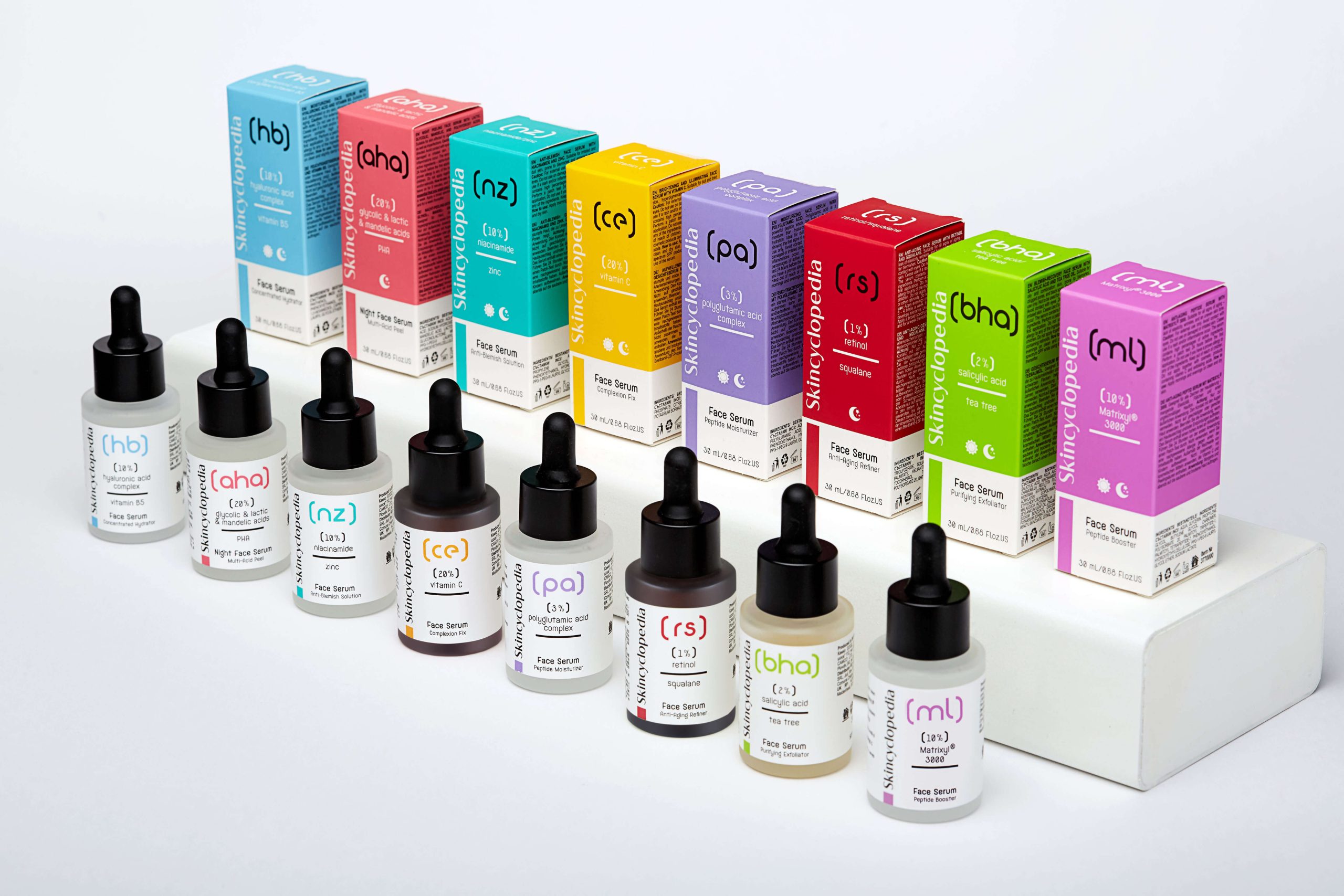 Our story
High performance driven skincare, with something for every skin concern. Born out of the idea of making skincare accessible for
everyone. The colours and charts provided alongside the products allow for any customer, no matter their skincare expertise to determine the best skincare solution for their skin type.
Our Mission
Targeted solutions, simple routines, pretty packaging – what more could you ask for?
burnt? Irritated? Is your skin deciding that *today* is time for a major breakout? Whatever your skin needs, Skincyclopedia is on your side. Blending natural ingredients with gentle science, our cruelty-free, vegan formula works without irritating you.
Plus, the color-coded mix-and-match routine is super easy to follow, making it perfect for the lazy or inexperienced skincare user.
So… now you know us, take a look around and get to know our products + check out our hub for skincare tips and tricks to help you reach your radiant glow goals. please…
Our products
Skincyclopedia is based on a daily, skin by skin philosophy. We know that our skin changes daily, and we want to help you love and treat your skin based on its ever-changing needs.(Because that's life!)